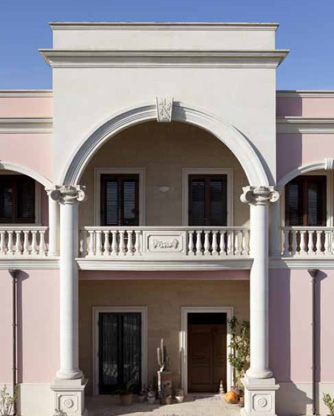 Our firm has been working in the building sector since 1975 with a high degree of seriousness, professionalism and transparency, constantly acting with devotion and great availability of dialogue.
We started from this idea and then we broadened our professional knowledge in the field of processing and quarrying of natural stone, in particular the Salento Stone, "Pietra Salentina", the cutting edge of our Firm.
Besides, we deal with the processing of "Carparo" and "Pietra Leccese".
We take care of details in order to satisfy our customers' desires and we guarantee an eternal product of high quality, worked without chemical compounds.
The experience in this field improved our product as today, because we follow to combine the quality of the natural stone to the technological innovations in order to satisfy different needs.